I have been so excited and waiting patiently to post this blog. This was my first date with bridal shoes and dresses without a bride. And yes, dresses. Jo-Ann had a hard time choosing between two gorgeous dresses – so. . . she bought both! One she wore for her ceremony in Lake Tahoe and the other for the reception. Lucky girl! Anyway . . . I was so nervous to have the dresses in my care that I kept them at home and shot them in my studio. But . . . the shoes, well . . . we went on a field trip. I had planned on shooting the shoes in a chocolate shop in town, when the phone rang and it was a very good friend who needed some time away. So we went to Riversides botanical garden and took a walk. I kept the shoes safe by tucking them safely in my backpack. Cause . . . what if the car was stolen and there goes the brides shoes. OMG. I couldn't even imagine. Jo-Ann had entrusted me with these very special shoes and gosh darn it – they were going to be safe. They had a lovely walk. LOL. After our little jaunt through the park, we headed over to Riversides' See's Candies. It was idyllic!  The store was old and authentic, with great black and white details, and of course the cute little candy store glass front case. And . . . thank you so very much – they were so amiable and willing for me to meander around and shoot at my leisure. Oh, and we happened to have eight children in tow. Super crazy! Anyway, I was able to get oodles of great images and free chocolates! Does life get any better?. . .sigh.
Yes, I guess it does. Everything is better when you're in love and enter  – Jo-Ann and Dennis. They were so cute to shoot. We shot some pictures in the Redlands train station which is just around the corner from the reception site – The Mitten Building. This time of year the station yields some great lighting with its white columns and washed gray flooring. Jo-Ann and Dennis did a superb job of being lovey dovey  and they both looked amazing! As did their reception site. Their whole cute retro chocolate theme was adorable to capture. And  . . . not to mention their cute little nicknames which were incorporated into the cake topper. Sweet!
Thank you Jo-Ann and Dennis for entrusting me with this very special day and with your precious items. I had a wonderful time with you guys and especially loved joining you on your reception cuisine taste testing evening! Four words – Chicken with Rosemary cream. Yum!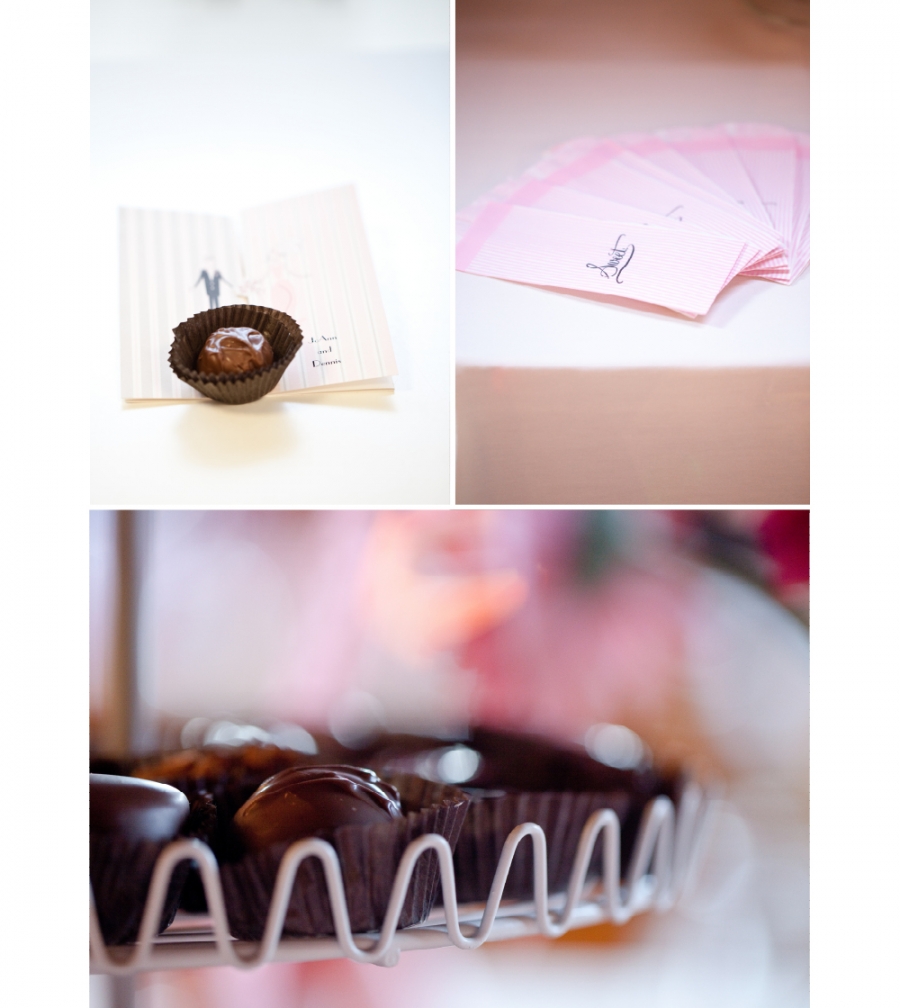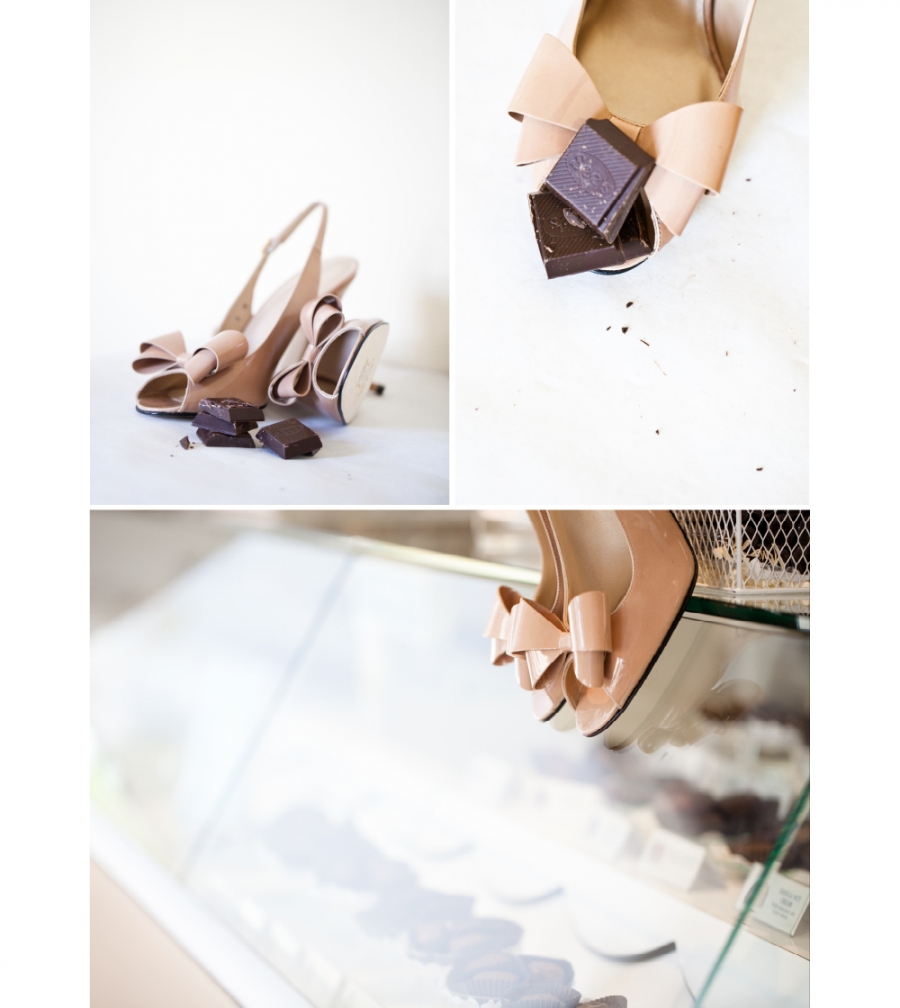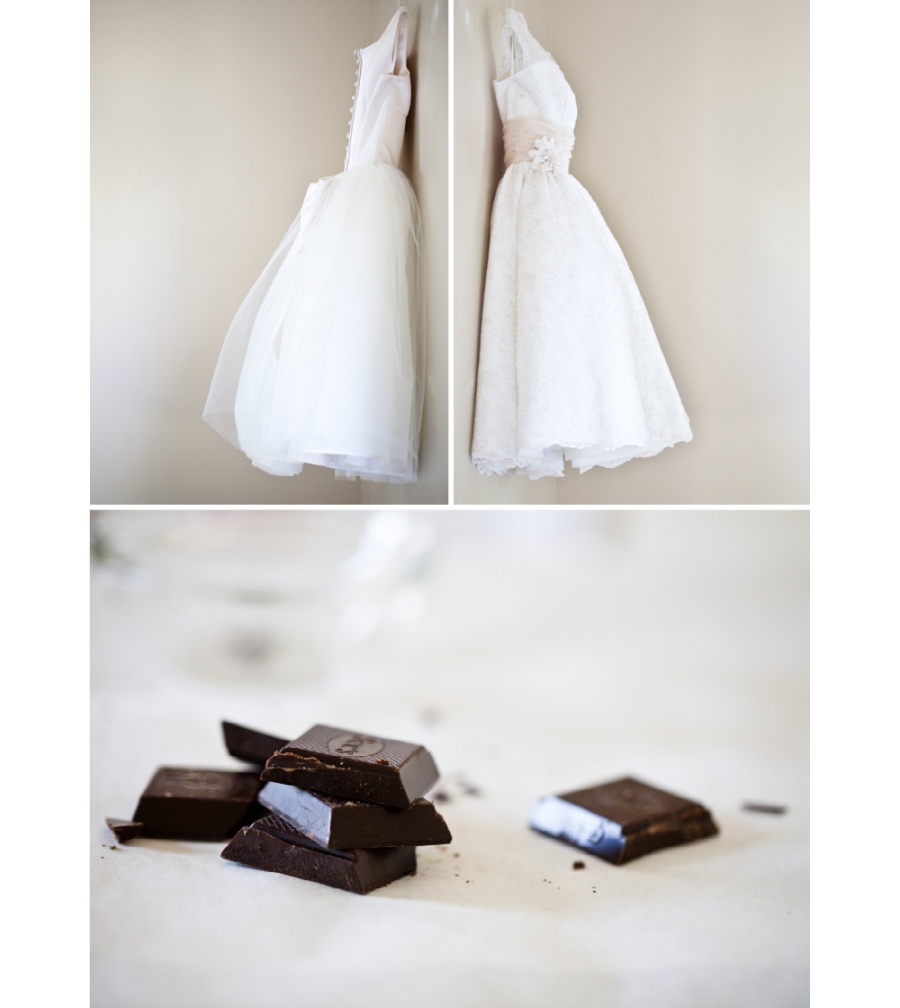 The Dresses: Dolly Couture
The Shoes: Stewart Weitzman
The Necklace: Kate Spade
The Venue: The Mitten Building
The Cake: Michelle's Bakery
The Candies: See's, Ghiradelli, Hershey's, Godiva